What's New @ The Library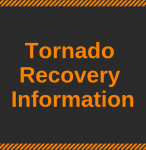 Tornado Recovery Information
Please visit this link for information regarding courthouse office location and other information regarding tornado recovery .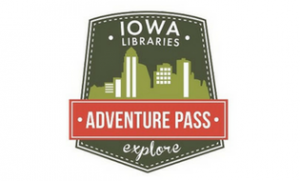 Adventure Pass
Use your library card to register for a free day pass for the Blank Park Zoo, Science Center of Iowa, and other family attractions. Passes admit two adults and two children. Please make sure to print your pass, as well as check the hours, age designations for children (i.e. most admit teens at adult price) and other details for each location before you visit.
Automatic Renewals
The library is testing out automatically renewing items checked out to library users 2 days before they are due. If you are signed up to get email notices, you may get an email with the subject line "Library Renewals" that will tell you if an item was successfully renewed or not. We encourage everyone to sign up for email notices the next time they are in.
The only reasons that an item would not renew is if the item is on hold for another library user, if the item has reached its renewal limit (2 renewals for books, 1 renewal for movies and magazines) or if it is something that can't be renewed, like our Lucky Day collection books.
New Material
Rise of Magicks by Nora Roberts
Criss Cross by James Patterson

Meant To Be Yours by Susan Mallery

A Minute to Midnigh by David Baldacci