Martika: One-Woman Stunt Show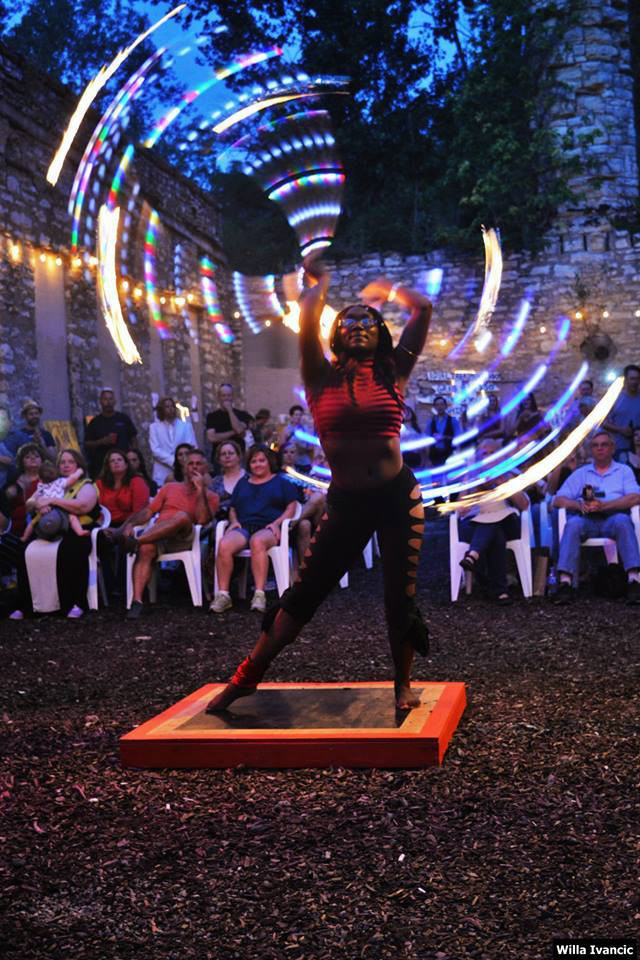 Sword-swallower, fire-eater, and international woman of mystery, Martika Daniels will kick off our 2019 Summer Reading Program with her one-of-a-kind show on the West Lawn at the Marshalltown Public Library. She's been to every corner of the globe, and even brought a few souvenirs. Her signature One Woman Stunt Show has been seen from coast to coast across the USA. See the gallery on her website for more about her: http://martikamd.com/#three
No pre-registration is needed* (see note below if your organization or day camp would like to bring a group) for this outside show. All ages welcome (bring blankets and lawn chairs if you wish; for the best experience for all, lawn chairs can be place toward the back and along the sides.) Call the library's youth department at 641-754-5738, ext. 3 for more info about this program.
*No pre-registration for families or the public, but it is our policy that day camps and other groups being brought by an organization are always asked to call and pre-register (whether attending a program or just visiting the library as a group). In the case where weather issues cause the program to be offered inside, space may be more limited.
This program is being offered thanks to support from the Martha Ellen Tye Foundation and the Friends of the Marshalltown Public Library.
From her website: www.martikamd.com – Sword-swallower, fire-eater, and international woman of mystery, Martika aims to bring the highest quality entertainment to a stage near you! She's been to every corner of the globe, and even brought a few souvenirs. Her signature One Woman Stunt Show has been seen from coast to coast across the USA.