POSTPONED: Abraham Lincoln: A New Birth of Freedom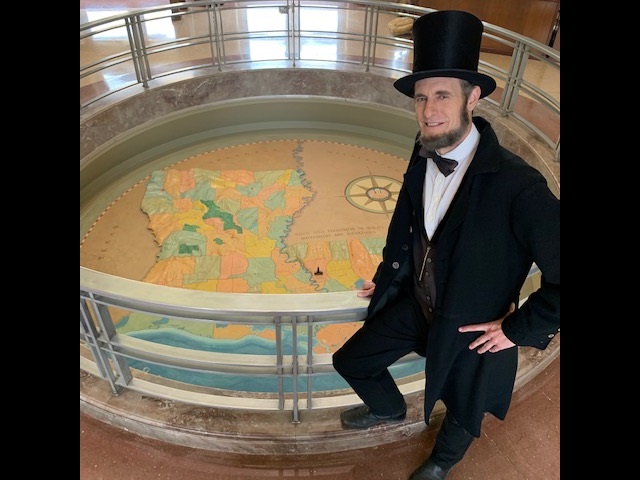 The library is pleased to welcome Kevin Wood for a performance as President Abraham Lincoln on Saturday, April 25 at 2:00 p.m. in the Community Meeting Rooms.
This presentation centers on the twelve turbulent years from 1854-1865, when the slavery issue which had been divisive from the very beginning of our country came to a head and nearly broke us apart. Hear about the historical background (beginning with the Declaration of Independence), the events which led Mr. Lincoln back into politics in the mid-1850s, the ever-escalating increase in tensions, Mr. Lincoln's election as President, and of course the Civil War. You'll hear directly from some of Mr. Lincoln's best-known speeches and writings, and you will be inspired to hope as he did for a "new birth of freedom" for our country.
Kevin Wood, currently of Oak Park, Illinois (Chicago area), portrays President Abraham Lincoln, one of our nation's most beloved and esteemed historical figures. He has made appearances at the Abraham Lincoln Presidential Museum, the Lincoln Home National Historic Site, the Lincoln Heritage Museum, the Lincoln Log Cabin State Historic Site, and Lincoln's Festival on Route 66, among many other places and events.
For questions or more information, please call the library's Information Desk at 641-754-5738 ext. 4.